Northeast Allergy provides the full range of allergy, asthma and immunology treatments for both adults and children to help improve our patients' quality of life. Our team focuses on diagnosing and treating allergies, respiratory conditions associated with asthma, and primary immunodeficiency disease. We provide testing and treatment of the complete allergy spectrum, including environmental, foods, insects, and medications.
At Northeast Allergy, we understand that your allergies and immune conditions can negatively impact your daily life. Our dedicated team of physicians and nurse practitioners are committed to partnering with you, your family and your primary care provider to offer innovative and individualized care for your allergy, asthma and immunology health concerns. Our goal is to empower patients to take an active role in their health through evidence-based treatment plans based on their needs and lifestyle.
Our Providers
Each of our physicians and nurse practitioners bring unique expertise to our office, specializing in the treatment and management of allergy, asthma and immunology for adults and children.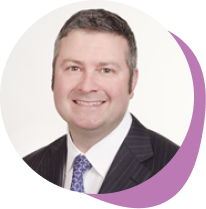 September 30, 2020
Dr. Jordan Scott is a lifelong resident of Massachusetts. He graduated from Boston University Medical School in 2000. After completing a residency...